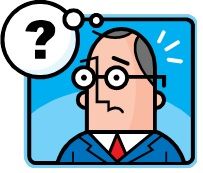 Like any information online, there is good and there is bad. With medical information though, there could be negative consequences to your health. How do you know what is good and what is bad? Here are a few things to look at.
1) Where are you finding the source of the information? Look at the source of your information and ask yourself what the motives are of the source. The best place for accurate medical information is government website, recognized colleges and universities, associations with known reputations (like the American Heart Association), or hospitals and medical centers.
2) Who wrote this information? Did a qualified medical professional write or review this?
3) Is this information current? The depth of human knowledge grows daily. This is particularly true with medical information. Today's miracle drug could be tomorrow's asbestos.
For more information and tips, visit http://www.nlm.nih.gov/medlineplus/healthywebsurfing.html

For a GREAT tutorial video, visit http://www.nlm.nih.gov/medlineplus/webeval/webeval_start.html

After you watch that tutorial, watch this video: