Skip to Main Content
Andrew Jackson Downing and his Legacy: Home
Newburgh native Downing was a pioneer of American landscape architecture and design
Introduction
Born in Newburgh in 1815, Andrew Jackson Downing was the most influential landscape and cottage designer of the 19th Century. His most prominent followers included Frederick Law Olmstead and Calvert Vaux, the designers of Central Park in New York City. He collaborated with renowned architect Alexander Jackson Davis to champion a new American concept of picturesque rather than classical design. Downing is credited with popularizing the front porch, which he saw as the link between house and nature.
Downing stressed the importance of institutions of public learning and helped establish the Newburgh Library Association (1835), the Newburgh Lyceum (1837), and the Horticultural Association of the Valley of the Hudson (1838).
On July 28, 1852, Downing boarded the steamboat Henry Clay with his family for a trip to New York City. While racing the rival steamboat Armenia, a fire broke out in the Henry Clay's engine room. The fire spread, resulting in one of the worst steamboat disasters on the Hudson. Downing, former NYC mayor Stephen Allen, Nathaniel Hawthorne's sister Maria and around 70 others perished.
---
Selected Overviews
Early Life
Andrew Jackson Downing was born in Newburgh on October 31, 1815 to Samuel Downing, a wheelwright located at Broad and Liberty Streets, and Eunice Bridge. Samuel also owned a commercial nursery where he sold fruit trees. Andrew attended the Montgomery Academy in Montgomery, N.Y. until the age of 16 when he joined his brother Charles in the family's nursery business. In 1835, Downing published in the New-York Mirror his first two essays written for a general audience. "Beacon Hill" extolled the virtues of Mount Beacon, situated directly across the Hudson River from Newburgh. The second described the history, splendor and development of Danskammer and its surroundings.
Books by and About Downing
Treatise on the Theory and Practice of Landscape Gardening

by

ÝDowning¨ offers illuminating insights into landscape gardening in England in the early 19th century. His analysis of the relative merits of the beautiful and the Picturesque, his search for principles of landscape gardening derived from aristocratic models in the Old World but fit for a burgeoning democracy in the vast landscapes of the New World, are of enormous interest. The re-appearance of his Treatise is an event to be welcomed on both sides of the Atlantic.

ISBN: 9780884021926

Publication Date: 1991-01-01

Landscape Gardening and Rural Architecture

by

Richly illustrated monograph by leading American horticulturist, landscape gardener and architect provides amateurs with ideas, information and plans for developing gardens and grounds on models of great mid-19th-century rural residences in fashion along the Atlantic coast. Topics include selecting and planting trees, vines, shrubs; laying out drives, paths, walks; creating ponds and lakes, much more.

ISBN: 0486267377

Publication Date: 1991-07-01

Pleasure Grounds

by

A. J. Downing, the celebrated 19th century landscape architect, reserved his greatest admiration for Montgomery Place, in New York's pastoral Dutchess County. His personal and professional relationship with the estate and its owners, and his theories of landscape architecture, are recorded through his letters and his famous article, " A Visit to Montgomery Place." Never before published, 14 watercolor sketches by Alexander Jackson Davis, the noted 19th-century architect and Downing's long-time collaborator, provide stunning evidence of the beauty and splendor of Montgomery Place.

ISBN: 0912882654

Publication Date: 1988-01-01

Victorian Cottage Residences

by

This incredibly rich, firsthand source for the most popular styles of 19th-century Victorian architecture presents 26 cottage designs -- including Gothic, bracketed, Italianate, "rustic," more -- and 155 illustrations (includes floor plans). The small, inexpensive detached house received one of its earliest popularizations here.

ISBN: 0486240789

Publication Date: 2011-12-08

The Architecture of Country Houses

by

Throughout the early Victorian period American domestic architecture was dominated by the ideas and designs of Andrew Jackson Downing who emphasized function, convenience, and concord with the environment. This volume forms his most important work. 321 figures. 33 architectural designs. Introduction.

ISBN: 0486220036

Publication Date: 1969-06-01

The Complete House and Grounds

by

Andrew Jackson Downing, now considered the father of American landscape architecture, was among the first to develop aesthetic theories that differed sharply from those perpetuated in eighteenth- and early nineteenth-century Europe. He designed houses based upon American democratic values and advocated for domestic design that would satisfy basic human needs along with the desire to live well. In this book, Caren Yglesias, a practicing architect, examines Downing's legacy with an eye for relevance to today's domestic landscape. She builds on Downing's work in order to redefine what makes a "complete," or nurturing and fulfilling, house and grounds.

ISBN: 9781935195245

Publication Date: 2012-04-15

A. J. Downing's Cottage Residences Rural Architecture & Landscape Gardening

by

Call Number: RR 728

Publication Date: 1967
Steamboat Racing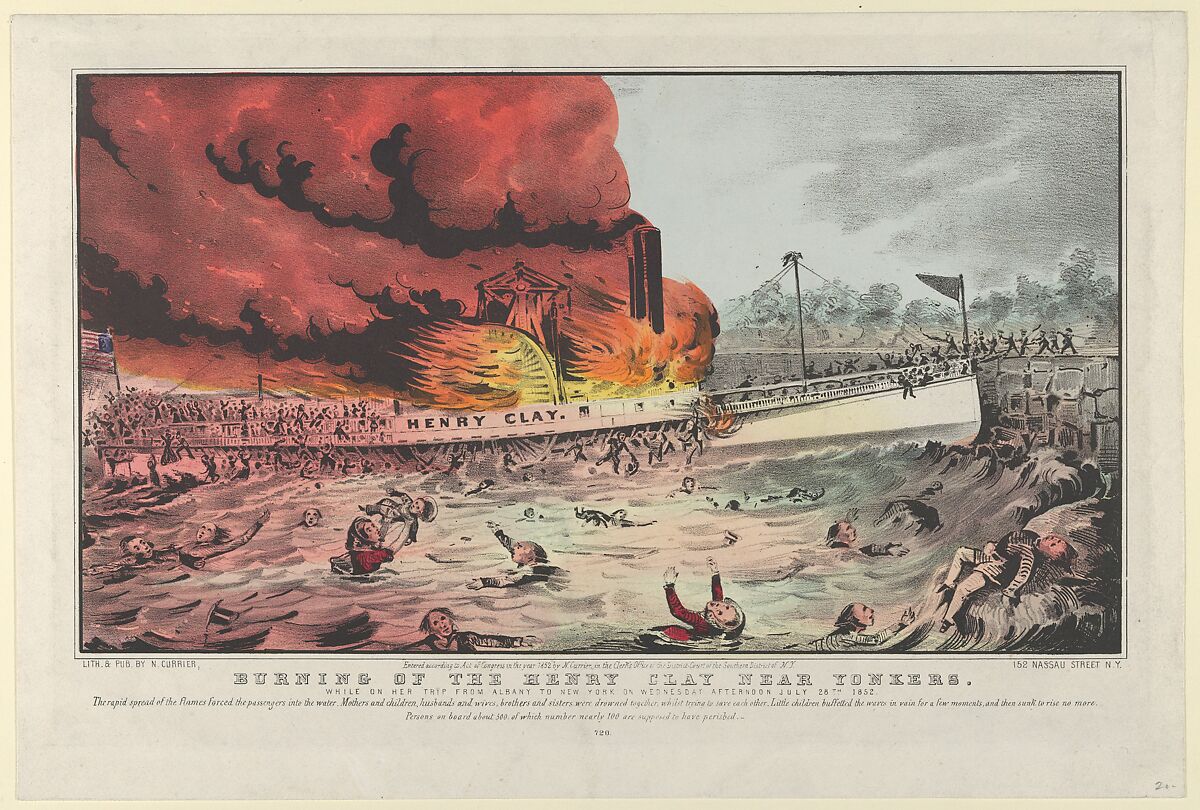 Death Passage on the Hudson

by

SOME EIGHTY PASSENGERS traveling on the steamboat Henry Clay lost their lives the fateful afternoon of July 28, 1852. Among them were wellknown celebrates of their time, including the architect Alexander Jackson Downing. Speculation quickly arose that a race with a rival steamboat, Armenia, had been the true cause of the tragedy. Working from eyewitness accounts and court records, the author tells for the first time the full story of the catastrophe and its aftermath.

ISBN: 1930098561

Publication Date: 2004-10-01