Skip to Main Content
It looks like you're using Internet Explorer 11 or older. This website works best with modern browsers such as the latest versions of Chrome, Firefox, Safari, and Edge. If you continue with this browser, you may see unexpected results.
Celebrate Women's History: Well Behaved Women Seldom Make History
Muriel Fox
Listen to Muriel Fox discuss her involvement in the Equal Rights Movement (Source: Rollins College Oral History Archives)
Beloved long-time Tappan resident is one of the founding members of the National Organization of Woman, which was critical to the second wave feminist movement, and served as the largest feminist organization in the United States.
Betty Friedan
Another local resident involved in the second wave feminist movement, Friedan also co-founded the National Organization for Women.
Friedan's book "The Feminine Mystique" blew the curtain up to expose the inner thoughts of the "quiet desperation" of the 1950s housewife.
Celebrate Feminism
"Women and men have to fight together to change society - and both will benefit... Partnership, not dependence, is the real romance in marriage." ~Muriel Fox
Reading Lolita in Tehran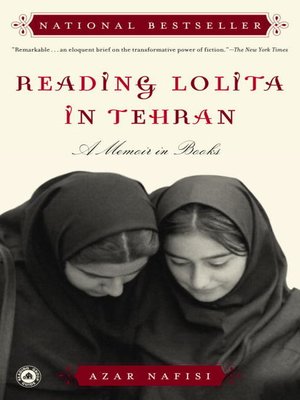 Click here to download the ebook Reading Lolita in Tehran. Every Thursday morning for two years in the Islamic Republic of Iran, Azar Nafisi, a bold and inspired teacher, secretly gathered seven of her most committed female students to read forbidden Western classics. Some came from conservative and religious families, others were progressive and secular; some had spent time in jail. They were shy and uncomfortable at first, unaccustomed to being asked to speak their minds, but soon they removed their veils and began to speak more freely–their stories intertwining with the novels they were reading by Jane Austen, F. Scott Fitzgerald, Henry James, and Vladimir Nabokov.
Biographical
Enter the keywords into the search box such as "Elizabeth Cady Stanton" to pull up rich images and accomplisments of your chosen biographee.
x
Featured Download
Founding Mothers: The Women Who Raised Our Nation is in our online library of audiobooks in WMA format and is available to download with your library card.
"[Cokie] Roberts bring[s] to life the everyday trials of individuals like Abigail Adams, Mercy Otis Warren, Eliza Pinckney, Mary Bartlett and Martha Washington - proving that without our exemplary women, the new country might have never survived:"