Skip to Main Content
It looks like you're using Internet Explorer 11 or older. This website works best with modern browsers such as the latest versions of Chrome, Firefox, Safari, and Edge. If you continue with this browser, you may see unexpected results.
Book Donations: Home
Where you can donate your used books.
Donations
Are your book shelves over flowing? Are the books slowly taking over your home? If so you might be looking to donate some of your collection. While the library does accept book donations, there are some rules that we ask you to follow.
Here are the guidelines:
You can only donate 1 or 2 SMALL bags (ie grocery bags) at a time

All items must be in good to excellent condition

All items must have been published in the last 5 years

The following items are NOT accepted:

Magazines (including National Geographic)

Encyclopedias

Reader's Digest Condensed books

Smelly, water damaged, ripped, torn, written in, or cover-less books

VHS tapes (especially homemade)

We will take CDs and DVDs but they must be in their cases and not home made

Text books are welcome but they MUST be recently published
Now, there are times when we will not be able to take donations. In that case, please see below for other places that can accept your donations.
Pick Up Please
Pickup Please is a donation site associated with the Vietnam Veterans of America. They accept donations of all sorts, just check their site: www.pickupplease.org, to check what their regulations are. As for books, they accept pretty much everything. The bonus with using this place is that they will pick up your donations right from your front door. All you have to do is box them, make sure they are marked clearly as donations, and leave them at your door. If requested, they will also send a tax deduction document directly to your email. Just click on the link above and schedule your pickup!
Goodwill
Goodwill is another long standing donation site and they will generally accept any gently used items to be sold within their many stores. If you go to their website: www.goodwillnynj.org, you will see how you can donate items and what items they will and will not accept. The closest site to us to donate is their store at 130 West Route 59, Nanuet.
Books Through Bars NYC
Books Through Bars - NYC is a volunteer organization that supplies books to prisoners in New York as well as a few other states (although the emphasis is on New York). As with other prisoner donations, they are looking for specific genres so please check out their site: www.booksthroughbarsnyc.org, to check what you can send as well as where you can mail or drop off your donations.
Books For Africa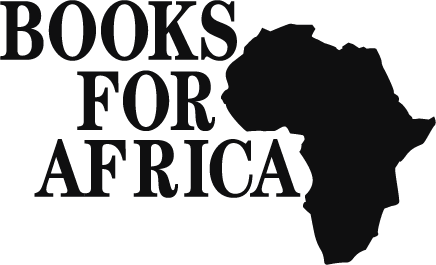 Books For Africa is a non-profit organization that sends donated books to Africa in order to promote education in poverty stricken areas. As the writing of this guide, they have shipped over 41 million books to all 54 countries on the African continent as well as sent electronics and raised funds. You can access their site: www.booksforafrica.org to learn how and where to ship your donations (unfortunately drop off sites are only in MN and GA).
Suggestions
If you are aware of any other places or sites that accept donations, please let us know. Similarly, if you find that a site listed is no longer accepting donations, let us know. Just email jgomez@rcls.org and we will look into the information. Thank you.
Update
This page was last updated, January 2020.