Skip to main content
New Materials: New DVDs & Blu-Rays
DVD/Blu-Rays
Billie and Pete (Louis-Dreyfus and Ferrell) are looking forward to a delightful week at a European mountain resort with their two sons. But Pete's reaction to what turns out to be a non-threatening avalanche is different from Billie's, and suddenly the couple's marriage seems to be on ice.
Based on Louisa May Alcott's classic novel about four sisters growing up after the Civil War.
Place a Hold on our DVD Place a Hold on our Blu-Ray
Best friends, Mia and Mel are living their best lives, running their own cosmetics company until a villainous beauty mogul conspires to steal it from under them. When her devious plan drives the besties apart, Mia and Mel learn that sticking together is the only way to turn the tables and take their company back. The beauty business is about to get ugly.
Place a Hold on our DVD Place a Hold on our Blu-Ray
After a string of assassinations and an attempt on Mike's life, he convinces a hesitant Marcus to hold off retirement and partner one last time. Together, they team up with AMMO, the new hotshot division of the Miami PD, to take down the merciless head of the Aretas Cartel.
Place a Hold on our DVD Place a Hold on our Blu-Ray
When one of Gotham's most sinister villains, Roman Sionis, and his sadistic right-hand, Zsasz, put a target on a young girl named Cass, the city's wicked underbelly is turned upside down looking for her. Harley, Huntress, Canary and Renee Montoya's paths collide and the unlikely foursome have no choice but to team up to take Roman down.
Place a Hold on our DVD Place a Hold on our Blu-Ray
After graduating from Harvard, Bryan had his pick of lucrative jobs. Instead, he heads to Alabama to defend those wrongly condemned or who were not afforded proper representation, with the support of local advocate Eva Ansley. One of his first, and most incendiary, cases is that of Walter McMillian, who, in 1987, was sentenced to die for the notorious murder of an 18-year-old girl, despite a preponderance of evidence proving his innocence and the fact that the only testimony against him came from a criminal with a motive to lie.
The riveting conclusion of the landmark Skywalker saga, in which new legends will be born €"and the final battle for freedom is yet to come.
Robert Downey Jr. is one of literature's most enduring characters in a vivid reimagining of the classic tale of the man who could talk to animals.
Place a Hold on our DVD Place a Hold on our Blu-Ray
Handsome, clever and rich, Emma Woodhouse is a restless "queen bee" without rivals in her sleepy little English town. In this glittering satire of social class, Emma must navigate her way through the challenges of growing up, misguided matches and romantic missteps to realize the love that has been there all along.
Place a Hold on our DVD Place a Hold on our Blu-Ray
A crew of aquatic researchers works to get to safety after an earthquake devastates their subterranean laboratory. But the crew has more than the ocean seabed to fear.
At the height of the First World War, two young British soldiers, Schofield and Blake are given a seemingly impossible mission. In a race against time, they must cross enemy territory and deliver a message that will stop a deadly attack on hundreds of soldiers.
The Gentlemen follows American expat Mickey Pearson, who built a highly profitable marijuana empire in London. When word gets out that he's looking to cash out of the business, it triggers schemes, bribery and blackmail in an attempt to steal his domain out from under him.
Place a Hold on our DVD Place a Hold on our Blu-Ray
A long time ago in a distant fairy tale countryside, a young girl leads her little brother into a dark wood in desperate search of food and work, only to stumble upon a nexus of terrifying evil.
Thomas Edison, the celebrity inventor on the verge of bringing electricity to Manhattan with his new DC technology. On the eve of triumph, his plans are upended by charismatic businessman George Westinghouse, who believes he and his partner, Nikolai Tesla, have a superior idea for how to rapidly electrify America: with AC current. As Edison and Westinghouse grapple for who will power the nation, they spark one of the first and greatest corporate feuds in American history.
With a world-class cast of dancers showcasing styles from classical ballet to contemporary, hip-hop to jazz, street dance to tap, this film reimagines the stage musical for a new generation. You will believe in the fun and magic of Cats.
Place a Hold on our DVD Place a Hold on our Blu-Ray
Abruptly uprooted from his pampered lifestyle in sunny California, Buck finds himself in the exotic wilds of the Alaskan Yukon. As the newest dog on a mail delivery sled team during the turbulent Gold Rush days of the 1890s, Buck has left behind a once comfortable life for one of hardship and survival.
Place a Hold on our DVD Place a Hold on our Blu-Ray
Sebastian Stan, Christopher Plummer, William Hurt, Ed Harris, and Samuel L. Jackson star in this powerful war story inspired by the courageous acts of a military hero.
A fictionalized account of the combined efforts of Fox News anchors Gretchen Carlson and Megyn Kelly to sue Fox News CEO and founder Roger Ailes for sexual harassment in 2016. They resist intimidation and self-censorship to address pervasive sexism in the Fox newsroom.
A jewelry store owner and dealer to rich and famous clients places a series of high-stakes bets in the hopes of securing a huge windfall. But His lavish spending habits on gambling, and family issues cause him to become behind on his debts. So he devises a clever way to pay off his bookies and finally come out ahead all while protecting his family and business.
Slim asks Queen out on a date. Their romantic evening hits a snag when a local police officer pulls them over, citing a traffic infraction as the cause. However, things soon go awry as tensions escalate, resulting in the death of the officer at Slim's hand. The young couple hit the road, on the run from the law after the media vilifies them for the episode.
Elena unwittingly stumbles upon new government technology that could hold significant and dangerous ramifications for society. However, her discovery garners attention from the wrong sort of people, so it is up to two special operatives to mobilize.
Place a Hold on our DVD Place a Hold on our Blu-Ray
Lance Sterling has achieved worldwide notoriety as a successful spy. However, his world is thrown into a tailspin when he is transformed into a bumbling pigeon. He must then learn to work with his intelligent young tech guru if he is to overcome the nefarious plot of his arch-nemesis.
Place a Hold on our DVD Place a Hold on our Blu-Ray
Rob Bilott is a Cincinnati lawyer whose specialization is defending corporate entities. One day, a farmer from West Virginia named Wilbur Tennant barges into his office and blackmails him into helping him sue the Dupont company for poisoning the Dry Run Creek. Rob decides to check out the situation himself, and what he sees convinces him to take on the case. His boss, Tom Terp, is supportive of his endeavor to stop the company from causing any more harm to the environment, but his wife Sarah isn't as receptive.
Place a Hold on our DVD Place a Hold on our Blu-Ray
On his birthday, Harlan Thrombey is found dead. Just as authorities are about to dismiss the tragedy as suicide, Detective Benoit Blanc arrives at the scene to conduct his own investigation. Soon, it is revealed that all of Thrombey's family have a reason to murder the family's patriarch. Will Marta, the dead man's caregiver and most trusted confidante, be able to help identify who the killer is?
Place a Hold on our DVD Place a Hold on our Blu-Ray
This sequel to the family animated adventure Frozen carries on the adventures of the Snow Queen Elsa, Elsa's kind-hearted and optimistic sister Anna the comedic snowman Olaf and mountain guru Kristoff as they venture deep into the forest to discover the truth about an ancient and legendary mystery of the kingdom they call home.
Place a Hold on our DVD Place a Hold on our Blu-Ray
This poignant romantic drama traces the life stories of a suburban African-American family living in South Florida. A controlling father's attempts to ensure that his two children succeed in high school backfire after his son experiences a career-ending sports injury. Their familial bonds are eventually placed under severe strain by an unintended murder.
It is the latter part of World War II, and all Jojo Betzler wants is to become a Nazi. He turns to his 10-year-old imagination and begins to befriend a wackier version of Nazi Germany's ruler, Adolf Hitler. One day, he finds out that his mother, Rosie, is housing a Jewish girl named Elsa. Despite going directly against his young beliefs, he has no choice but to keep quiet for his and his family's safety. Soon, he and his imaginary friend begin to see the world differently.
A man named Ki-taek and his family struggle with poverty and unemployment. Their polar opposites, the Park family, lead a life of luxury. Ki-taek's family grows more fascinated with the Parks by the day until they find themselves in the thick of an unexpected and significant incident.
Lloyd Vogel is tasked with creating a profile of Fred Rogers, the creator and star of the successful children's program Mister Rogers' Neighborhood. He dutifully goes to the studio where his subject is filming his show, and soon enough, he is sitting down with him, asking him probing questions. However, Fred seems to have a different plan in mind. The interviewee suddenly becomes the interviewer, and he starts to help the writer sent for him in unexpected ways.
Based on the inspirational life of an iconic American freedom fighter, Harriet tells the extraordinary tale of Harriet Tubman's escape from slavery and transformation into one of America's greatest heroes. Her courage, ingenuity, and tenacity freed hundreds of slaves and changed the course of history.
Place a Hold on our DVD Place a Hold on our Blu-Ray
A demoted NYPD detective secures an opportunity to redeem himself by taking the lead on a manhunt that soon spans the scope of the city. However, as he begins to uncover new clues, he learns of a plot that implicates his colleagues in a significant crime ring. He then finds the tables have turned as he evolves from predator to prey.
Place a Hold on our DVD Place a Hold on our Blu-Ray
Director Mike Flanagan's psychological horror film is an adaptation of Stephen King's 2013 novel of the same name, which is a sequel to his 1977 novel "The Shining." Ewan McGregor plays an adult Dan Torrance, who befriends a young girl with similar psychic powers. They join forces against The True Knot: an evil cult that exploits children with supernatural powers in their quest for immortality.
In 1942, a few months after the infamous Pearl Harbor attack and a few years before World War II ended, the Japanese forces were once again planning to stage a sudden attack against their opponents this time near the Midway Atoll. Their plan, however, was intercepted, and the American forces arrived at the Pacific Ocean theater just in time to stop them. The battle lasted for three days, and its outcome became a critical turning point in the ongoing war.
Place a Hold on our DVD Place a Hold on our Blu-Ray
The story of a private detective living with Tourette's syndrome in 1950s New York City. His determination to solve the murder of his best friend and mentor takes him through the Harlem jazz scene, the Brooklyn slums, and into the ranks of the city's most powerful men.
In the 1960s, Ferrari is an untouchable figure in racing. With Enzo Ferrari ardently chasing after excellence, the company is irrefutably the best there is. Ford's Henry Ford II wants in on the success, and so he journeys to Italy to propose a merger with the automobile giant. His plan, however, is met with ridicule. With a hurt ego, he enlists the help of car designer Carroll Shelby and driver Ken Miles to build a car that would defeat Ferrari at the 24 Hours of Le Mans.
Career con man Roy sets his sights on his latest mark: recently widowed Betty, worth millions. And he means to take it all. But as the two draw closer, what should have been another simple swindle takes on the ultimate stakes.
Two lighthouse keepers try to maintain their sanity while living on a remote and mysterious New England island in the 1890s.
As his health begins to wane, an aging film director reflects on the relationships and experiences that built his life and rekindles old connections from his past. As he struggles to separate his urge to create from the reality of his own life, his encounters with his past ultimately lead him towards a better path.
Swifty the Arctic Fox spends his days working away in Arctic Blast Delivery Service's mailroom. However, he secretly longs to become a Top Dog, one of the company's prized husky couriers. When an unusual package passes through the service, Swifty decides to steal a sled and deliver the package to its mystery destination to prove his skill. Along the way, he unwittingly stumbles upon a troublesome plot concocted by the sinister Otto Von Walrus.
Place a Hold on our DVD Place a Hold on our Blu-Ray
A dysfunctional young woman working as Santa's elf at a year-round Christmas store finds her life taking a surprisingly optimistic turn after she becomes romantically entangled with a handsome stranger over the holiday season.
Place a Hold on our DVD Place a Hold on our Blu-Ray
Dani Ramos is living a simple life with her brother and father when a deadly new Terminator, a Rev-9, travels back through time to kill her. In order to survive, she joins forces with Grace, an enhanced super-soldier from the future, and a battle-hardened Sarah Connor.
Place a Hold on our DVD Place a Hold on our Blu-Ray
Chaos and hilarity ensure after an old-fashioned fire superintendent and his crew find themselves in over their heads while attempting to babysit the three lively and unpredictable young children they rescued from a burning house.
Place a Hold on our DVD Place a Hold on our Blu-Ray
In an unsettling origin story, Arthur Fleck exists on the fringes of society and is utterly ignored by others. His outcast existence begins to take a toll on his mental state, his narrative an unnerving study on the extent to which a person can unravel.
Place a Hold on our DVD Place a Hold on our Blu-Ray
In the sequel where the comic mayhem stretches from the White House and through the heartland, these four slayers must face off against the many new kinds of zombies that have evolved since the first movie, as well as some new human survivors. But most of all, they have to face the growing pains of their own snarky, makeshift family.
Place a Hold on our DVD Place a Hold on our Blu-Ray
Linda Ronstadt narrates this chronicle of her life from her childhood to becoming the highest paid female artist in rock to her retirement in 2011 due to Parkinson's disease. The former Stone Poneys singer turned soloist shares family photos and archival footage, while her musical contemporaries discuss her impact as an artist.
Smith plays a middle-aged assassin who is considering a career change when he is unexpectedly confronted with a younger clone of himself. The latter has a preternatural and potentially deadly ability to anticipate his thoughts and actions.
Place a Hold on our DVD Place a Hold on our Blu-Ray
After relocating to suburban New Jersey, the Addams family prepares for a major celebration that involves their extended family while maneuvering around the machinations of a devious reality-television host.
Place a Hold on our DVD Place a Hold on our Blu-Ray
After mending her broken relationship with Princess Aurora, Maleficent begins to live a quiet life as the protector of the Moors. However, her peaceful life is again set to be disturbed when the princess announces her engagement to Ulstead's crown prince, Phillip. As Queen Ingrith devises a plan to permanently separate humans from fairies, Maleficent and Aurora find themselves on opposite ends of the brewing conflict.
Place a Hold on our DVD Place a Hold on our Blu-Ray
A cinematic film version of Bruce Springsteen's album, Western Stars evokes a touching narrative of love and loss, loneliness and family and the inescapable passage of time.
Television Series
Fleabag is a hilarious and poignant window into the mind of a dry-witted, sexual, angry, grief-riddled woman, as she hurls herself at modern living in London.
Place Hold for the Complete First Season
In season two, two cousins work through the Atlanta music scene in order to better their lives and the lives of their families. Earn Marks is a young manager trying to get his cousin's career off the ground. Alfred Miles is a new hot rapper trying to understand the line between real life and street life.
Place Hold for the Complete First Season
Place Hold for the Complete Second Season
Former Veep and President Selina Meyer is back on the campaign trail in Season 7.
A comedy series following two friends living in a small town in Ontario, Canada.
Place Hold for the Complete First and Second Season
The Eighth and final season of the Emmy winning, ground breaking series.
Catch-22 is the story of Yossarian , a US Air Force bombardier in World War II. His problem is not the enemy, but rather his own army which keeps increasing the number of missions the men must fly to complete their service. Yet if Yossarian makes any attempt to avoid his military assignments, he'll be in violation of Catch-22, a hilariously sinister bureaucratic rule which specifies that a concern for one's own safety in the face of dangers which are real and immediate is the process of a rational mind.
Place Hold for the Complete First Season
Michael Douglas plays Sandy Kominsky, an actor who years ago had a brief fling with success and is now a revered Hollywood acting coach. Alan Arkin plays his long-suffering agent and friend, Norman.
Place Hold for the Complete First Season
Fosse/Verdon tells the story of the partnership between Bob Fosse and Gwen Verdon. Together they changed the face of American entertainment – at a perilous cost.
Place Hold for the Complete First Season
Diane tries to figure out whether you can resist a crazy administration without going crazy yourself, while Adrian and Liz Reddick-Lawrence struggle with a new post-factual world where the lawyer who tells the best story triumphs over the lawyer with the best facts.
The epic story of 19th Century landowner Anne Lister who returns to her home to transform its fate--and with plans to marry a woman.
Place Hold for the Complete First Season
Chernobyl dramatizes the 1986 nuclear accident, one of the worst human-made catastrophes in history, and tells the story of the brave men and women who made incredible sacrifices to save Europe from unimaginable disaster, all the while battling a culture of disinformation.
Place Hold for the Complete Series
With tables turned and alliances formed, Billions's fourth season goes full throttle with sharp dialogue, better rivalries, and bigger stakes.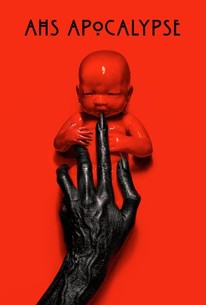 American Horror Story is an anthology horror drama series created and produced by Ryan Murphy and Brad Falchuk.
As season seven begins, Carrie has left her job in the White House and moved back to D.C. and is living with her sister Maggie to take on the Keane administration.
The Alienist opens when a series of gruesome murders of boy prostitutes grips New York City. Police commissioner Theodore Roosevelt calls upon criminal psychologist Dr. Laszlo Kreizler and newspaper illustrator John Moore to conduct the investigation in secret. They are joined by Sara Howard, a headstrong secretary determined to become the city's first female police detective.
Piper Chapman finds herself in a maximum security prison as a fued between incarcerated siblings stokes the flames of an all-out war.
We see our survivors a year and a half after the end of the war, rebuilding civilization under Rick's steadfast leadership. It is a time of relative peace among the communities as they work together, looking to the past to forge the future, but the world they knew is rabidly chanaina as man-made structures continue to degrade, and nature takes over, changing the landscape and creating new challenges for our survivors.
Place Hold for the Complete Eighth Season
Place Hold for the Complete Ninth Season
It's the start of junior year, and the gang is forced to think about something new - the future. But with Hiram Lodge now in control of the Southside, Archie on trial for murder and long-buried secrets threatening to divide and conquer Archie, Veronica, Betty and Jughead, fans can expect Riverdale to continue its bold, subversive take on the surreality of small-town life.
A retired detective has been tormented for 35 years by a case involving the disappearance of a 12-year-old boy and his 10-year-old sister.
Killing Eve centers on two women: Eve is a bored, whip-smart, pay-grade MI5 security officer whose desk-bound job doesn't fulfill her fantasies of being a spy. Villanelle is a mercurial, talented killer who clings to the luxuries her violent job affords her. Killing Eve follows these two women, equally obsessed with each other, as they go head to head in an epic game of cat and mouse.
Place Hold for the Complete First Season
Place Hold for the Complete Second Season
When CIA analyst Jack Ryan stumbles upon a suspicious series of bank transfers his search for answers pulls him from the safety of his desk job and catapults him into a deadly game of cat and mouse throughout Europe and the Middle East, with a rising terrorist figurehead preparing for a massive attack against the US and her allies.
Place Hold for the Complete First Season
In this critically acclaimed drama's fourth season, a very personal event catalyzes Jimmy McGill's transformation into "Saul Goodman." Now Jimmy steps into the criminal world putting his future as a lawyer - and his relationship with Kim Wexler - in deep jeopardy. Meanwhile, Mike Ehrmantraut's work for Gustavo Fring throws the cartel into chaos with tragic results.
Place Hold for the Complete Fourth Season
In the ninth season of the show, Political fervor hits the South Side and the Gallaghers dive in.
Place Hold for the Complete Ninth Season
A series about two young friends whose stormy relationship evolves amidst the backdrop of post-WWII Italy.
Dirty John tells the true story of how a romance between Debra Newell and the charismatic John Meehan spiraled into secrets, denial, manipulation, and ultimately, a fight for survival for an entire family.
House of Cards, the 6th and final season of the award winning Netflix series continues the story of Claire Underwood as she ascends to the Presidency. Frank Underwood has passed but does he still hold power over Claire or his staff?
In the violent region formerly known as the U.S.-Mexico border, the survivors will be brought together in the first half of season three to face what they fear and fear what they become. International lines having been done away with following the world's end, the survivors must attempt to fight off the infected, and rebuild not only society, but family as well.
A psychological-horror series set in the Stephen King multiverse, Castle Rock is an original story that combines the mythological scale and intimate character storytelling of King's best-loved works, weaving an epic saga of darkness and light, played out on a few square miles of Maine woodland.
Place Hold for the Complete First Season
Seizing the chance to cash in on the nascent porn business are a vivid assortment of characters, including: Vincent Martino, a bartender with vision and connections; Frankie Martino, Vincent's identical twin, a dangerously freewheeling counterpart to his entrepreneurial brother; Candy, a self-made, on-the-street sex worker eyeing a new career in porn filmmaking; pimps C.C.and Larry Brown ; young prostitutes Darlene and Lori; midtown cop Chris Alston ; newspaper reporter Sandra Washington; mob capo Rudy Pipilo ; disillusioned college student Abby Parker.
Now having ruled for 10 years, Elizabeth struggles to keep the British monarchy together during the turbulent 1960s in this exceptionally strong season...full of compelling drama and sweeping grandeur.
Narcos continues to evolve in its third season, drawing on historical details to take viewers on a thoroughly gripping -- and unsettlingly timely -- journey into darkness.
What are you holding on to? Long past the secrets that brought them together and tore their lives apart, Noah, Alison, Helen and Cole are on separate journeys with the promise of new relationships and a fresh start. But as the past continues to surface, they question what they re holding on to as their lives keep crashing back into one another.
Bill Hader stars as a hit man from the Midwest who falls in love with acting while on a job in LA.
Place Hold for the Complete First Season
Picking up immediately following the Season 2 cliffhanger, Season 3 will explore each character's motivations and the disintegration between Elliot and Mr. Robot.
Following the shocking events of Series 2, Spector lies in the hospital in critical condition. But when he awakes, he seems to be suffering from memory loss and claims he doesn't remember committing any murders. Determined to make Spector pay for his crimes, Gibson compiles evidence against him, but she faces opposition from her superiors and a formidable defense team that accuses her of an inappropriate relationship with Spector. With the odds now stacked against Gibson, will Spector ever see justice?
The drama series based on the novel of the same name written by Liane Moriarty starts off with a bang: Someone is murdered, but neither the victim nor the murderer are revealed. The story is told all in flashbacks, leading up to the trivia night when the murder occurred, and follows the lives of a few families in the town of Monterey. As the story progresses, secrets are revealed and a shocking murder might finally make sense.
Rescued after fifteen years in an underground doomsday cult, Kimmy decides to rebuild her life in New York City armed with only a fifth-grade education and a firm belief that truly anything is possible. She quickly finds a roommate, Titus Andromedon, a job working for a spoiled Manhattan mom, Jacqueline Voorhees, and a new beginning.