Skip to main content
Books Into Movies: Books Into Movies
Just Mercy
Just Mercy follows young lawyer Bryan Stevenson and his history-making battle for justice. After graduating from Harvard, Bryan had his pick of lucrative jobs. Instead, he heads to Alabama to defend those wrongly condemned or who were not afforded proper representation, with the support of local advocate Eva Ansley.
Click here to request a copy of the Blu Ray Just Mercy
Emma
Handsome, clever, and rich, Emma Woodhouse is a restless queen bee without rivals in her sleepy little town. In this glittering satire of social class and the pain of growing up, Emma must adventure through misguided matches and romantic missteps to find the love that has been there all along.
Click here to request the DVD Emma
Click here to request the Blu Ray Emma
The Call of the Wild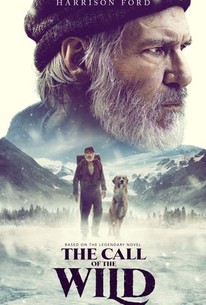 As the newest rookie on a mail delivery dog sled team--and later its leader--Buck experiences the adventure of a lifetime, ultimately finding his true place in the world and becoming his own master.
Click here to request a copy of the DVD The Call of the Wild
Click here to request a copy of the Blu-Ray The Call of the Wild
Click here to request a copy of the book The Call of the Wild