Skip to main content
Evening Book Club: Book Club
Schedule, discussion questions, book lists, author information, reviews, and more.
Meeting Schedule
Next Meeting:
September 28, 2017, 7pm
September's Book:
Our Souls at Night by Kent Haruf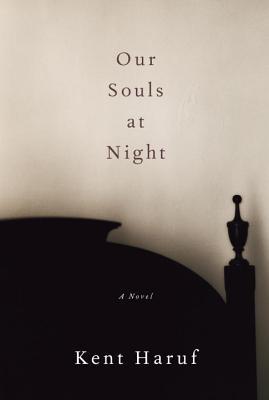 Contact Information
For more information regarding the Evening Book Club, please contact: Jaclyn Gomez at bkdiscuss@hkdpl.org
Discussion Questions
Discussion Questions
1. What does the title mean?
2. The novel begins with the word "and": "And then there was the day when Addie Moore made a call on Louis Waters." What do you imagine came before it?
3. Kent Haruf was known for using simple, spare language to create stories of great depth. How does the modest action in Our Souls at Night open onto larger insights about getting older?
4. It takes a considerable amount of courage for a woman of Addie's generation to invite a man she hardly knows to sleep in her bed. What do you think propelled her to do it?
5. When Louis comes over for the first time, he knocks on her back door in the name of discretion. Addie says, "I made up my mind I'm not going to pay attention to what people think. I've done that too long—all my life. I'm not going to live that way anymore. The alley makes it seem we're doing something wrong or something disgraceful, to be ashamed of" (8). How does her attitude influence Louis's?
6. Both Louis and Addie have to contend with gossip about their relationship. Who handles it better?
7. What does Addie's friendship with Ruth show us about Addie's character?
8. Addie and Louis both had troubled marriages, but stayed married until their partners died. How does that sense of propriety, of loyalty, influence their relationship with each other?
9. In describing his affair, Louis says, "I think I regret hurting Tamara more than I do hurting my wife. I failed my spirit or something" (42). What does he mean by this?
10. Why did Addie refuse to move after Connie's death? How did this decision color Gene's reaction to his mother's late-in-life love affair?
11. On page 52, Louis describes his relationship with Addie to his daughter, "It's some kind of decision to be free. Even at our ages." Why does he feel freer with Addie than he does alone? How does his behavior become more uninhibited as the novel progresses?
12. How does Jamie's arrival deepen the connection between Addie and Louis?
13. When Louis confesses that he wanted to be a poet, what effect does it have on Addie's opinion of him? And on your opinion?
14. Addie and Louis both have regrets about the way they raised their children. How does that influence their relationship with Jamie?
15. Why did Addie buy new clothes for her trips to Denver that she never wears in Holt? What signal does it send to the reader?
16. On page 145, Addie mentions the Denver Center for the Performing Arts production of Benediction, based on the author's own novel. Addie and Louis discuss the fact that it's set in Holt, the fictional town in which they live. Why do you think Haruf slipped this into the story?
17. At the end of that conversation, Addie says, "Who would have thought at this time in our lives that we'd still have something like this. That it turns out we're not finished with changes and excitements. And not all dried up in body and spirit" (147). What point is Haruf making?
18. Jamie's arrival ultimately leads to grave consequences. What is Gene afraid of?
19. Several times during the novel, Addie is described as being brave, but she gives in to Gene's demands. Is this a brave act? What is she protecting?
20. How would you describe the ending—as heartbreaking, hopeful, or something else?
21. In his final interview, conducted a few days before his death from interstitial lung disease, Haruf discussed Our Souls at Night: "The idea for the book has been floating around in my mind for quite a while. Now that I know I have, you know—a limited time—it was important to me to try to make good use of that time. So I went out there every day. Typically, I have always had a story pretty well plotted out before I start writing. This time I knew generally where the story was going, but I didn't know very many of the details. So as it happened, I went out every day trusting myself to be able to add to the story each day. So I essentially wrote a new short chapter of the book every day. I've never had that experience before. I don't want to get too fancy about it, but it was like something else was working to help me get this done. Call it a muse or spiritual guidance, I don't know. All I know is that the trust I had in being able to write every day was helpful." How does reading this affect your understanding of the book?
Book Summary
Our Souls at Night by Kent Haruf
In the familiar setting of Holt, Colorado, home to all of Kent Haruf's fiction, Addie Moore pays an unexpected visit to a neighbor, Louis Waters. Her husband died years ago, as did his wife, and in such a small town they naturally have known of each other for decades; in fact, Addie was quite fond of Louis's wife. His daughter lives hours away in Colorado Springs, her son even farther away in Grand Junction, and Addie and Louis have long been living alone in houses now empty of family, the nights so terribly lonely, especially with no one to talk with.
An Interview with the Author
Trailer for the Movie Based on the Book
Book Reviews
Reviews of our current book.
Click on the links to read the full review!

The New York TImes

Kent Haruf, who died in November at the age of 71, was best known for his justly praised novel "Plainsong" (1999). Haruf set all of his books in the fictional small town of Holt, Colo., integrating his bare-bones descriptions of the high plains so strikingly and crucially into his plots that setting is generally the first thing people mention about his work. But this emphasis can make Haruf sound parochial. In fact, his great subject was the struggle of decency against small-mindedness, and his rare gift was to make sheer decency a moving subject.

"Our Souls at Night," his final novel, opens with an evening visit that Addie Moore pays to her longtime neighbor, Louis Waters. Both are widowed — Addie is 70, Louis about the same — and Addie makes the surprising proposal...

The Washington Post

Readers took their time finding Kent Haruf, but he was a patient man who didn't care much for the trappings of fame anyhow. His popularity swelled quickly, though, when he published his third novel, "Plainsong," in 1999 at the age of 56. The book was a bestseller for months and a finalist for the National Book Award, which meant he had to dress up for the ceremony in New York and wear a medal on a ribbon around his neck and feel genuinely uncomfortable. Afterward, he told the New York Times, "We're nuts, crazy in this country about fame. We expect writers to be something between Hollywood starlet and a village idiot."

By the time he died last November at the age of 71, he had successfully avoided either of those fates and published five quiet, beloved novels about the people of Holt, Colo., a fictional town drawn from his itinerant adolescence. In his obituary, there was mention of a manuscript he'd completed just before dying, and now we have a chance to read that final book. Such posthumous publications come trailing clouds of skepticism, but "Our Souls at Night" is such a tender, carefully polished work that it seems like a blessing we had no right to expect.

The novel opens with a sentence as simple as a line from the Gospels: "And then there was the day when Addie Moore made a call on Louis Waters."...

The Guardian

riting about the everyday is a tough job. The extraordinary, the thrilling, the transgressive provide automatic glamour, but it takes a brave author to try to describe lives that are so commonplace as not even to be extraordinarily unhappy. And happiness – not sexual satisfaction, not reward of ambition, not ecstasy, not bliss, just day-to-day happiness – has practically vanished from fiction. That may be because we distrust it, seeing it as sentimentality, confusing the real thing with the fake. Indeed, it's not easy to write about. To ring true, description of even the humblest kind of fulfilment and contentment must be written in awareness of human inadequacy and cruelty and the possibility of illness, ruin, death. One false word can make it all incredible.

I don't think there's a false word in Kent Haruf's final novel, Our Souls at Night. Nor, for all the colloquial ease and transparency of the prose and the apparent simplicity of the story, is there a glib word, or a predictable one.

Ordinarily the circumstances of the writing of a novel aren't of much interest to me as a reader, but in this case, I am moved, even awed, to consider that the book was written while the author was dying. It is a report from the edge of darkness, made in the consciousness of responsibility. Haruf is bearing witness. Having gone farther than we have, he wants to tell us what matters there. His knowledge of his situation, and my knowledge of it as I read the book, made me appreciate the rare privilege of being with a person who is past the need to say anything but what needs to be said.

The voice is quiet. All the darkness is there, but we're looking at the light. A lamp in a bedroom in a small town in Colorado....
The Author's Website
The Final Interview with the Author and a Link to His Books In Order.
The Interview

The final interview with the author: about this book, writing in general, etc.

Book List

Book list, synopses, and awards received.
Do you have a suggestion for a book?
Is there a book you love that you would like to share? How about a title that you've had on your "to read" list for a while? Send an email to bkdiscuss@hkdpl.org and you can join in the reading fun.